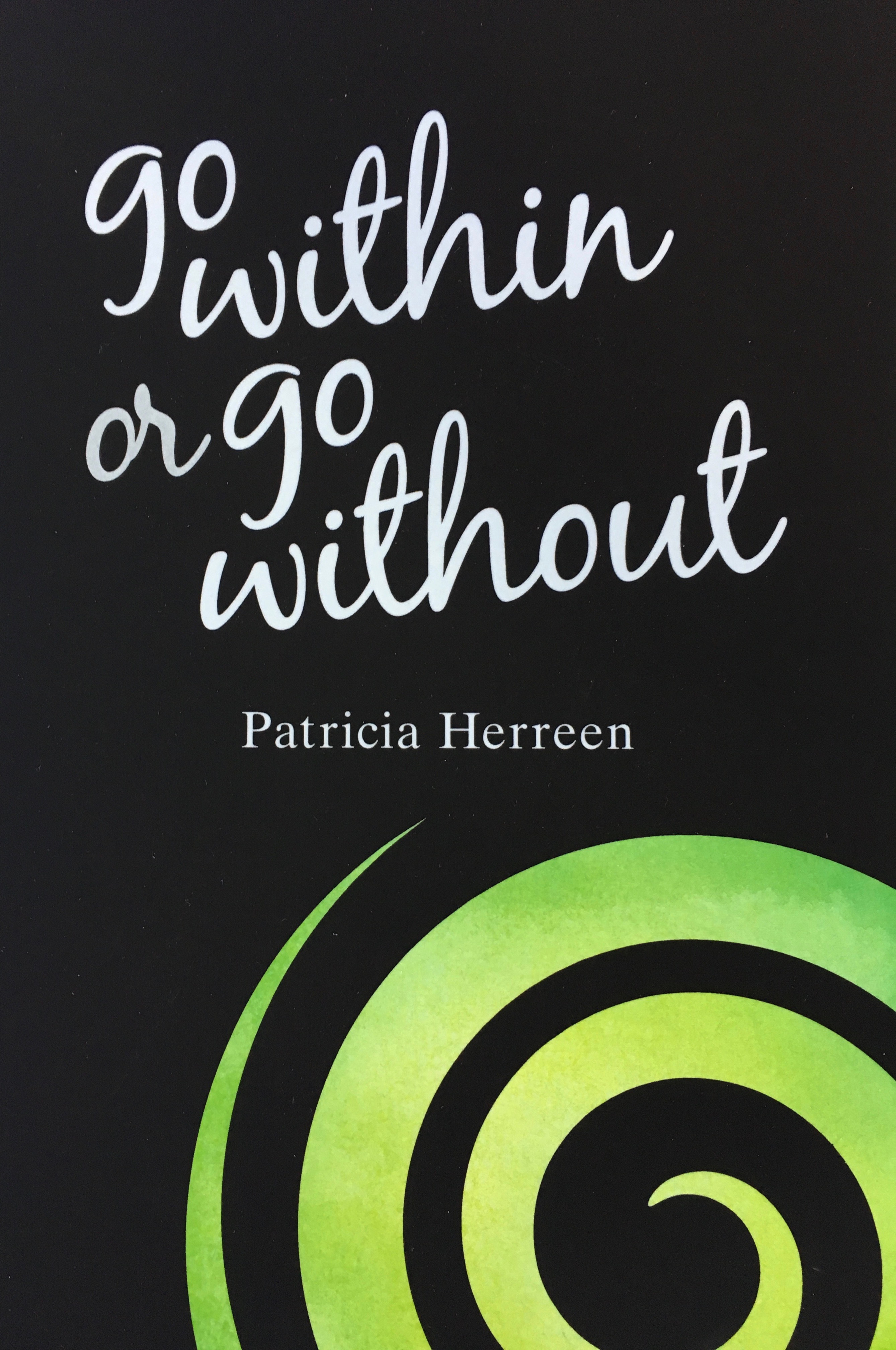 Go Within or Go Without – A Poetic Journey of Discovery
Patricia Herreen combines the art of storytelling with her keen observations of human frailty and resilience to produce an anthology of verse that is as timely as it is outspoken. Her wisdom captivates the imagination and reaches across the breadth of humanity as a genre-defying glimpse into the soul.
Heartfelt and honest, Patricia's words speak a thousand truths that offer comfort to those who have lost faith and plant seeds of encouragement to move us through adversity in search of life's deeper meaning and purpose. With delicate precision she explores the need to belong and what it means to come home.
"Trish's poetry sparkles with humour, wit and an achingly clear-eyed honesty. She captures life's longing with the lightest touch."
~ Elizabeth Haines, Co-Founder, We Can Be Sheroes
"With confident candour Trish grabs our attention and quickly directs our thoughts to the deep and personal things that matter, leaving us with a desire to delve more deeply into her stock of wisdom." 
~ Ernest James Kelly, University of the Third Age
Available from these retail outlets:
Mostly Books 
119 Belair Road, Torrens Park
Ph: 08 8373 5196
Harbor Book Nook 
27 Albert Place, Victor Harbor
Ph: 0425 171 332
Purchase for Amazon Kindle
Available as an Amazon Kindle eBook for just $5.55
Order on Amazon
Order the paperback
Order the paperback direct with Patricia
Order with Trish