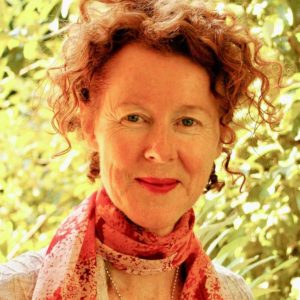 PATRICIA HERREEN

Wisdom, Wellbeing, Writer
Patricia combines her skills and training in the Arts and Health Industries to formulate programs that make a lasting difference to the quality of the relationships that we share with others and to the most vital relationship that we have with ourselves.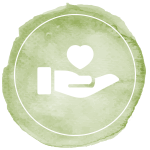 Wisdom
Mentor | Advocacy
Patricia's natural curiosity and concern about what makes people behave the way they do led her to formalise her studies and training in human behaviour, counselling, community services, anthroposophy, acting, directing, drama tutoring and disability support.
From an investigation of her inner life arose a passion to pay it forward and inspire others to meet the challenges of their own lives, which continues to inform and foster her work in human services, mentorship and advocacy.
In her unique and playful way, Patricia provides pathways to restore trust, renew enthusiasm and to build resilience through programs that are designed specifically to promote intentional change and to empower individuals to empower themselves.
Consultations are available for groups and individuals in person, via phone or the internet.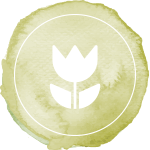 Wellbeing
Human Resource Consultancy
Passionate about making a difference, Patricia encourages her participants to utilise the unlimited creative resources that are available to us all.
Her facilitation is steeped in a wealth of industry knowledge, skills and insight. A blossoming of confidence is assured through her artful implementation of proven techniques and tricks-of-the-trade that deliver workable solutions for all manner of inner conflict and misunderstanding.
Patricia is a natural trouble-shooter and is accustomed to working across all levels of management and personnel to refine workplace dynamics and nurture organisational connectedness. Her workplace wellness packages are sought after and recognised for their innate capacity to reach the heart of the matter and deliver outstanding results.
Wellness packages are workplace needs specific and custom designed from a list of services that include one-on-one facilitation, team building and empowerment, cohesion and connection, mediation, identifying strengths, challenges and opportunities, meditation, having difficult conversations training and purposeful leadership tuition.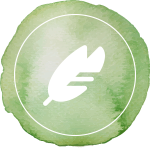 Patricia has worked in the Arts Industry for more than 30 years as a performing artist, drama tutor, playwright and director.
Patricia has positively influenced the lives of thousands of young people and inspired them to live the life of their dreams.
Patricia's Wellbeing Consultancy provides ongoing professional development, workplace training and support programs.
Current workshops include Having Difficult Conversations, The Heart of Public Speaking and Purposeful Leadership.
Schools | Community Theatre Companies:
 Urban Myth Theatre
Southern Youth Theatre Ensemble
Tutti Kids
Concordia College
Parkside Primary School
South Downs Primary School
Patch Theatre
Billabong Children's Theatre
Inkpot Arts
Onshore Drama
Theatrix
Workplace Mentoring | Training & Development:
Precious Cargo Montessori Childcare & Early Learning Centres
Tropcorp P/L
Blackbird IT
RB Coaches
University of the Third Age
Margot Cairns | The Change Dynamic
Rothchilds P/L | Price Waterhouse
National Risk Insurance Managers Conference
Owen Stickels Management
National Workplace Training and Customer Service Conference
Optima Management & Training
Community Service Organisations:
Minda Inc.
Life's for Living Inc.
Hills Community Options Inc.
Interwork
Adelaide Central Mission
St John of God Services
Southern Youth Exchange
Ian Gawler Cancer Care Foundation
Hallett Cove Youth Group | Raw Energy Program
Government | Educational Services:
The Gifted & Talented Children's Association of Australia
Relationships Australia | iKiDs Team
ArtSmart
Tutti Arts Inc.
Corner House
Canteen Org.
The Duke of Edinburgh Awards Scheme
Youth Courts of South Australia
The Song Room