Think of the most divine, soul nourishing and relaxing night that you could treat yourself to…
An Evening for the Soul and Senses
Yoga for The Senses & Poetry
Friday 18th August
6.30~9.30pm
Hallett Cove Lions Club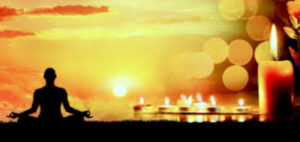 Imagine…
Gentle Yoga for the senses (suitable for all levels) with Ruth Miller…
A healing massage (approximately 10 minutes) with Ryan Crowhurst…
Being serenaded by beautiful live music with James Byrne…
Then deep meditative poetry for the soul with Patricia Herreen…
Go Within or Go Without – A Poetic Journey of Discovery
Honest and heartfelt, Patricia Herreen's poetry touches the essence of our humanity. Acknowledged for her vulnerability, command of language, and raw delivery, her words are magical in their own right and are brought to life through the mastery of her storytelling.
Bear witness to your souls calling as you journey to that quiet place within and experience the transformative powers of Trish's healing words and allow yourself to be nourished by the warmth of inner wisdom this winter.
 "Trish's poetry sparkles with humour, wit and an achingly clear eyed honesty. She captures life's longing with the lightest touch." Elizabeth Haines ~ Feminine Wisdom Guide, Curator.